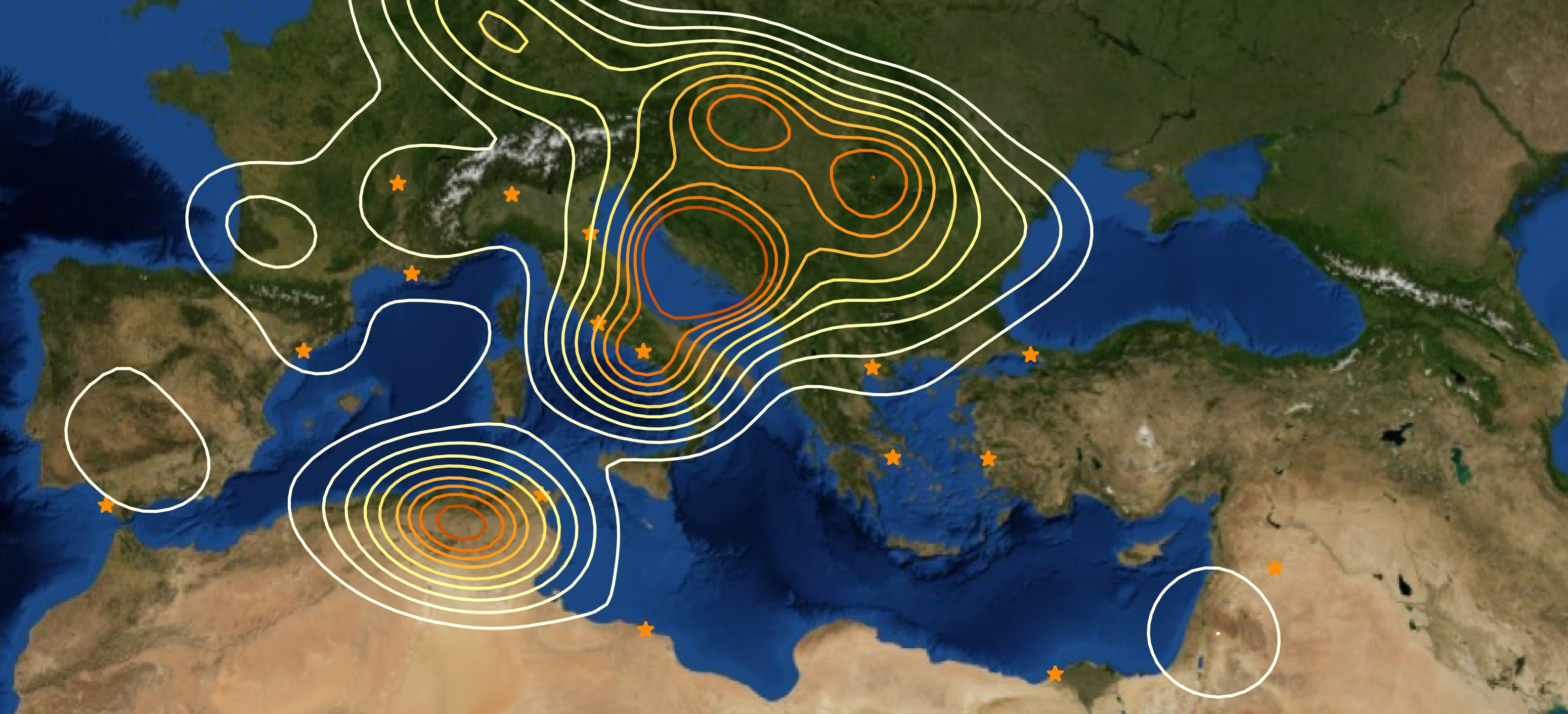 Epimap - Visualize more than 100.000 latin inscriptions in space and time (1000BC to 1000AC)
Try it yourself HERE!
Choose a time range and a textual filter, and visualize how latin engravings appeared, spread and disappeared through the ages, using a wide range of analysis tools (density maps, 2D histograms, entropy, average distance, clusters, …). You can also download the raw data in a .csv format.
Here are some examples.
Pinpoint on a map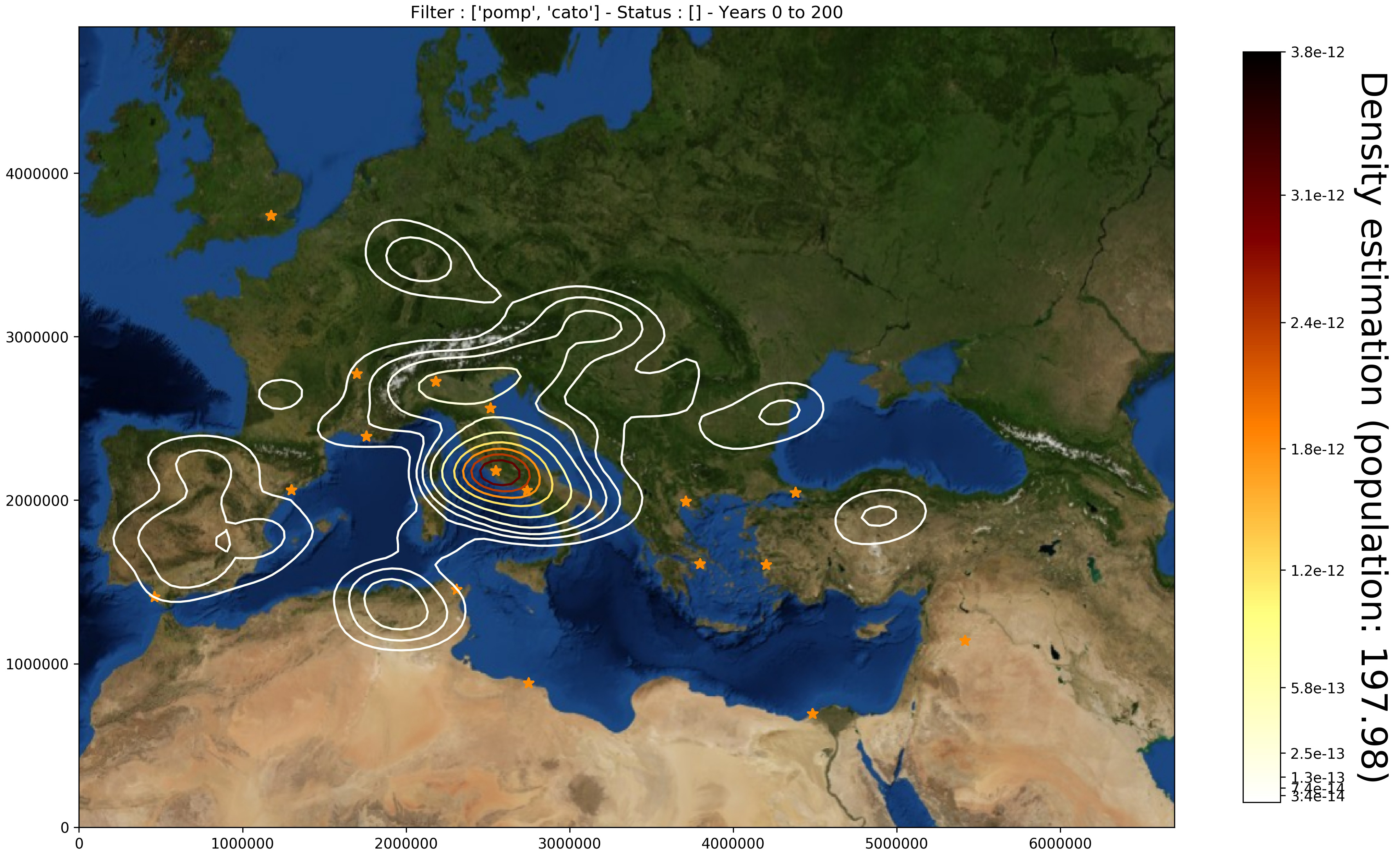 Explore various visualizations
Metrics provided

Make animated visualizations
(see how the limes appears around 100AC)